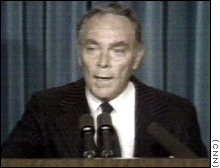 [CSTB blogger Ben Schwartz, assuming command of the blog]
Live Blogging 7:24 PST:  Well, the Mets are fighting back in the 9th (Delgado just grounded out to knock a run in), to make it 9-5.  Look, my wife is really serious now.  I told her I'm live blogging this thing on my blog, and she said "Are you getting paid for it?"  I said "no," and that was it, you shoulda seen the look I got.  I gotta go out to that Brazilian place.  Anyway, don't drive angry.
Live Blogging 7:17 PST:  Pitcher Jason Marquis hits a grand slam?  Felix Pie claims an RBI in the 9th?  It's the latter play that compels me to raise the specter of illegal gambling, and to formally insist that the commissioner's office investigate the Mets "throwing" this game.  Cubs lead 9-4, heading into the bottom of the 9th.

Live Blogging 6:38 PST:  Bottom of the 7th, Mets rebound on David Wright's 33rd HR, which brings Jose Reyes in with him.  Cubs lead 8-4, and slugger Jason Marquis has been pulled for reliever Neal Cotts.  Btw, Jeremy Piven won an Emmy last night, and I think he deserved it, no matter what the tabloids say about him.
Live Blogging 6:25 PST:  The Cubs haven't scored for two innings, and I just got a call from my wife that I'm going to go out and meet her at that Brazilian chicken place we like, so I may not be able to finish blogging the game.  But as things are going … well, anyway, there have been some rude remarks left in the comments section.  Trust me, the new CSTB isn't going to tolerate that sort of thing.  This is a blog that will Maintain Order.  Anti-Cub comments will be deleted for the duration of Our Year.  And one commentor, "Marc," advocating violence, might like to know that I am not at Shea Stadium, but in Los Angeles.  Even if the former absentee COO of CSTB were to throw a Bud Light at me, he would have to have a hell of an arm.
Live Blogging 5:55 PST:  Cubs lead the Mets 8-2 going into the bottom of the 5th, having picked up two more runs from a Derrek Lee HR in the 4th and series of knocks that sent Felix Pie (subbed for Reed Johnson) around the bases and home.
Btw, I've been looking for the opportunity to expand CSTB from simply a "sports blog" to one that also welcomes coin collecting topics across the board.  In our own way, coin collectors (or "change hounds," as we like to call each other) are certainly "sportive."  At the moment, I'm currently looking for an Indian head nickel with the corrupted Denver mint imprint, but NOT the 1904 " nice try!  So if you have one, or just want to talk some coins, feel free to add some comments below.

Live Blogging 5:17 PST:  Struggling pitcher Jason Marquis hits grand slam to increase the Cub lead, 6-2.  That said, I hope the Cubs bench is taking into account that it would probably benefit Chicago to play the Mets in the play-offs, not the Phillies.
Live Blogging:  The Cubs manage to produce a run in the 2nd inning through old-fashioned, "inside" baseball run production, on hits, a walk, and then Mark DeRosa plating the virgin run of the game.  Then the Cubs threw a run away on a Jason Marquis wild pitch that allowed Carlos Delgado to score.  While CSTB is occupied waiting on-line, looking for Val Kilmer in the bleachers with Vince Coleman, or witnessing farewell performances by actors playing Howard Johnson and Mookie Wilson, CSTB readers need not worry.  In the worlds of Alexander Haig, "I'm in charge here."