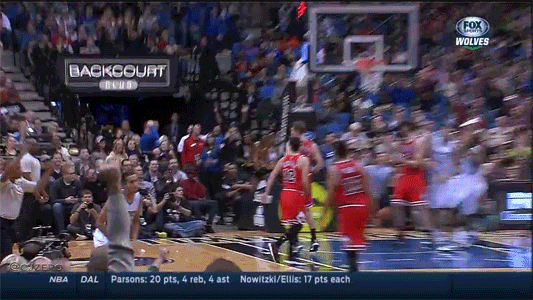 Timberwolves guard Kevin Martin was fined $15,000 on Monday by the NBA for making an "obscene gesture" during the Wolves' 106-105 loss to Chicago on Saturday.

With 1:37 left in the game, Martin made a 26-foot three-pointer to give the Wolves a 102-100 lead. Running back on defense, Martin extended his arms underneath his private parts in a rhythmic celebration.

The move was reminiscent of what former Wolves guard Sam Cassell used to do after big plays during his stint in Minnesota from 2003-05.